Banking at your fingertips
We've made access to your money easy and secure. Bank the way you want – anytime, anywhere, from your mobile device.
Not signed up for Libro Online Banking? Visit our Activate Online Banking  page to learn more or call our Contact Centre at 1-800-361-8222 to get started.
We're available on your platform of choice
Download the Libro Banking App today or access online banking from your mobile web browser.
Purchase or Renew a GIC Online
Make the most of your money – earn a bonus rate and purchase a GIC online in less than five minutes
Get notified, compare rates, choose a new term length and complete your entire GIC renewal process online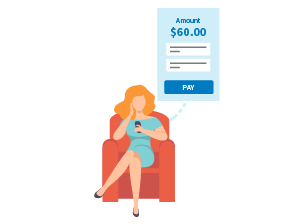 Pay bills and transfer your money
Easily set up one-time or recurring payments and transfers. You can even personalize your transactions with a note to remind yourself later.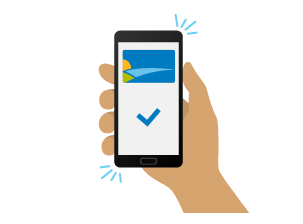 Pay for purchases using your mobile phone
Whether you use an iPhone, Samsung or Google wallet, load your LibroCard to your mobile device and use it for everyday purchases.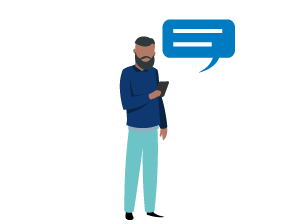 Use Notifications
Stay in touch with your Libro account even when you're not using it. Select from a list of notifications to keep track of what's important to you.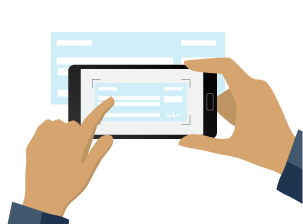 Deposit a cheque from your smartphone
Snap a picture of your cheque on your mobile phone, and complete your deposit in minutes, without ever having to visit a branch or ATM.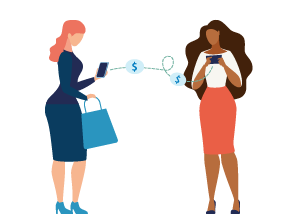 Send, Receive and Request Money in Canada with Ease
Interac e-Transfer® is a fast, secure and convenient way to send money to anyone in Canada.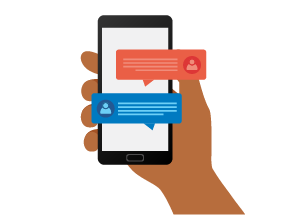 Connect with your Coach
Secure message is a great way to connect with your Coach or Libro Connect securely through the Libro Banking app. Get quick, on-the-go service.
Related services you might be interested in
See what Libro Owners think of our Banking App
"Love the credit union, love the app."
"Worked great. I was able to deposit a cheque without going to a branch or atm."
"Very useful everything I need from a mobile banking app is all there and easy to use."
"Lots of new functionality that was once only available on the web version. It is now on par with the big banks which is impressive. "
Trusted Security
Complete your mobile banking with confidence that your money is secure. Libro uses multiple layers of security to protect you and your information.
Online Security Guarantee
We're committed to keeping your money safe.
Read our Online Security Guarantee.