A few months ago, a bill was passed to commemorate the tragic legacy of residential schools in Canada. The date September 30 is now marked as National Day for Truth and Reconciliation, a federal statutory holiday and a direct response to Call to Action 80 of the Truth and Reconciliation Commission. Libro announced recently in a media release that we will begin observing the National Day for Truth and Reconciliation on an annual basis to recognize Indigenous culture and history and the importance of honouring survivors of residential schools, their families, and communities.
Alongside the National Day for Truth and Reconciliation is Orange Shirt Day. The story of Orange Shirt Day explains that former residential school student "Phyllis (Jack) Webstad told her story of her first day at residential school when her shiny new orange shirt, bought by her grandmother, was taken from her as a six-year-old girl." To learn more about Phyllis's story, watch this video message.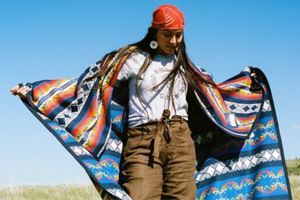 There are many options out there to purchase an orange shirt. While you may already have one at home or are tempted to go to your local thrift store, if you are able to purchase an orange shirt from a local Indigenous business or organization, we strongly encourage that. In London, Atlohsa Family Healing Services and the N'Amerind (London) Friendship Centre Inc. are selling shirts in adult and youth sizes. In Sarnia, Aamjiwnaang First Nation are also selling shirts at Planet Stitch. Please visit their respective websites to purchase.
With immediate family members in the Mohawks of the Bay of Quinte First Nations community, an employee at Libro Credit Union, and a small business Owner, I'd like to encourage you to support Indigenous small businesses across Ontario. These makers and artisans are producing beautiful products that showcase their traditions and values. I'd like to challenge you also, to think about how you can support these Indigenous small businesses and look to discover more not just on September 30 but any day of the year.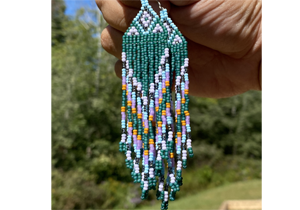 @ms.antonesbeadwork
One of a kind contemporary hand beaded jewelry items made by Janet Antone from Oneida Nation of the Thames.
The Spirit Babe company has been continuously creating the best selection of products that make you look and feel your best while staying true to yourself. Creating everything from gemstone bracelets, gift baskets, vegan skincare line, and apparel.
Based in Kitchener, Ontario, Maddie Kekek-Abinooji taught herself to bead as a means of fostering a deeper connection to her Anishinaabek roots. She takes great pride in the pieces she crafts, and feels exceptional gratitude for the history, the land, the stories, and the people which inspire their creation.
Morningstar Designs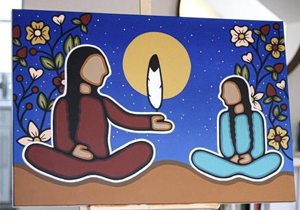 Alanah Astehtsi Otsistohkwa (Morningstar) Jewell is a mixed French-First Nations artist, and is Bear Clan from Oneida Nation of the Thames. She is an illustrator, painter and muralist, and organizes local Indigenous Art Markets through @IAmKitchener on Instagram. Her passion is promoting Indigenous art and culture in urban areas.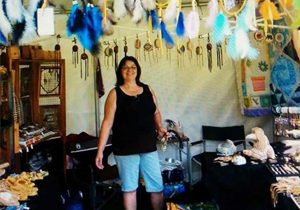 Susan Hill is a Haudenosaunee artisan & member of the Cayuga Nation living in Ohsweken on Six Nations of the Grand River Territory. She is self taught in making moccasins and was mentored by her mother, Millie throughout her years of beading. Susan can be found at a number of powwows and hosts workshops throughout the year in southern Ontario.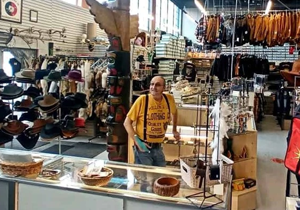 Bear's Den Native Crafts is owned and operated by Daniel N. Pelletier (Megisa Magawa Tick) and his family in London, Ontario. They carry many unique Native Crafts, Bear & Minigan Salve, Jewellery, Sage & Sweetgrass, Animal Skulls, Furs, Moccasins and much more!