SHOP LOCAL THIS YEAR
This holiday season, it's never been more important to support local businesses. To help, we've put together a special Loyal to Local Holiday Gift Guide.
Looking for special gifts for the special people in your life? Shopping local is the perfect way to find unique gifts while giving back to your community. Our Gift Guide features 12 local businesses throughout Southwestern Ontario — so there's something for everyone on your list!
Libro is committed to growing prosperity in southwestern Ontario. Local businesses put 4.6 times more money into the local economy than multinational corporations, recirculating 63 per cent of their revenue back into the economy.
"We know the coming winter will be difficult for so many people," said Libro CEO Stephen Bolton.
"Some local businesses are already struggling, and local businesses are the lifeblood of our communities."
When you shop local this holiday season, remember to get social with us! Use the hashtag #Loyal2LocalChallenge and tag Libro on social media.
12 Local Small Businesses to Shop at This Holiday Season
Cozyn's Garden Gallery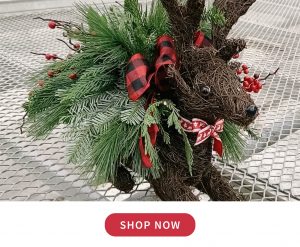 Family-owned Cozyn's Garden Gallery is a greenhouse and garden centre in Stratford — a true destination shopping experience. Cozyn's now offers seasonal indoor and outdoor home decor, ladies' fashion boutique, and a huge Christmas store!
Giftii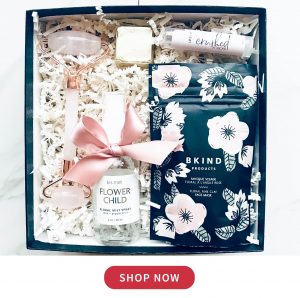 We all have someone who's impossible to buy for. Giftii takes the pressure off! Their locally-focused gift boxes feature products from over 40 local and Canadian small businesses — pre-curated options or create your own on their website. There's bound to be something they like! Located in London, Giftii offers shipping across Canada, making gifting local easier than ever.
Catering by James Meadows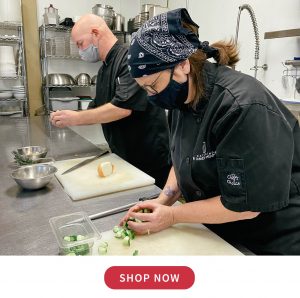 Don't feel like cooking this Christmas? We don't judge. Take a break this season and order your delicious turkey dinner from Catering by James Meadows, a local caterer in St. Thomas!
Robinson Maple Products Limited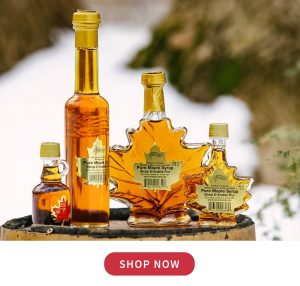 Located in Auburn, Robinson Maple Products are available at select locations across Southwestern Ontario. A tasty treat from Robinson makes the perfect stocking stuffer — a Canadian staple. Their maple syrup is certified organic from 21,000 trees!
Cedarhurst Salon and Spa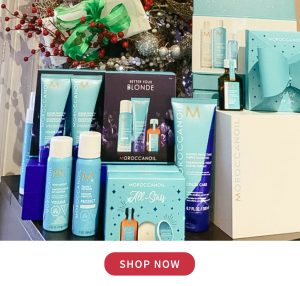 Luxurious pedicures, heavenly manicures, mineral make-up applications, need we say more? Spoil that special someone with a gift card from St. Thomas' Cedarhurst Salon and Spa, or shop their online boutique! I highly recommend the 1 hour and 30 minute spa pedicure service (your choice of four Certified Organic Fragrances).
Its Sew Katrina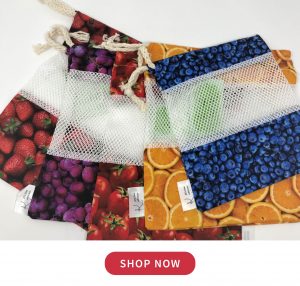 One stop shop for the passionate environmentalist in your life! Handmade in London, Its Sew Katrina is mindful of our planet, leaving a green footprint by creating reusable items and repairing items from napkins to coffee filters to save our landfills.
Melissa's Makes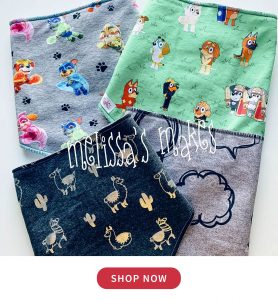 For the precious little ones in your life! Melissa's Makes in Listowel designs and produces quality handmade products, including: baby shoes, cloth diapers, bibs, pants and more!
Stonepicker Brewing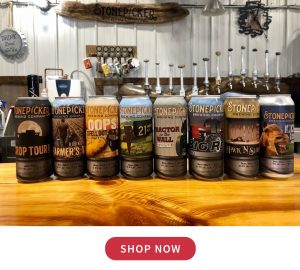 Check out this farm-based brewery just south of Forest! Stonepicker Brewing Company offers many kinds of beer in their retail store and in their taproom. The beer lover in your life will thank you (they're all tasty, but Crop Tour is my favourite)!
On The Move Organics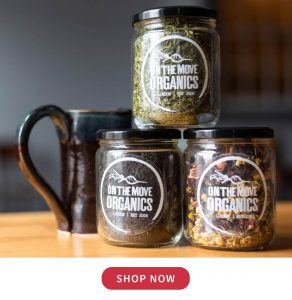 Healthy, sustainable local food, delivered…you know you want to! On The Move Organics connects local organic farmers and food producers in southwestern Ontario with urban eaters through their simple food delivery service. Ditch the line ups this season and make the holidays merrier by doing your grocery shopping online.
VG Meats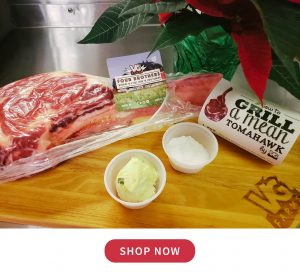 Get local meats delivered to your door! VG Meats specializes in small herd, high care beef and local chicken, pork, and turkey. 'Tis the season for this Carnivore Survival Kit (seriously, the best rib-eye I've ever had)!
Tomahawk Steak
Salt
Compound Butter
Recipe Card Box / Wrapping included!
The Scrapbook Shop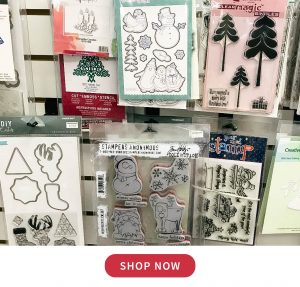 For the creative one in your life — spoil them with beautiful tools to design the ultimate DIY! Shop in-store in Listowel or through their online store.
Purdy Natural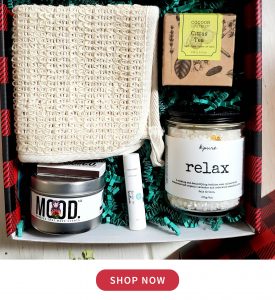 Stocking stuffers galore! Soaps, lotions, candles, jewellery, makeup, beard care and the list goes on. There's something for all ages to enjoy — shop this local store online.