advice
Welcome to Canada
Libro Credit Union is pleased to welcome you to southwestern Ontario.
Your Financial Journey Starts Here
Whether you have come to live, work, or study, becoming financially established in Canada can be a daunting task. A credit union can help you find the exact products and services you require at each step of your journey. Let's take you through the basics of Canadian banking:
Banking Services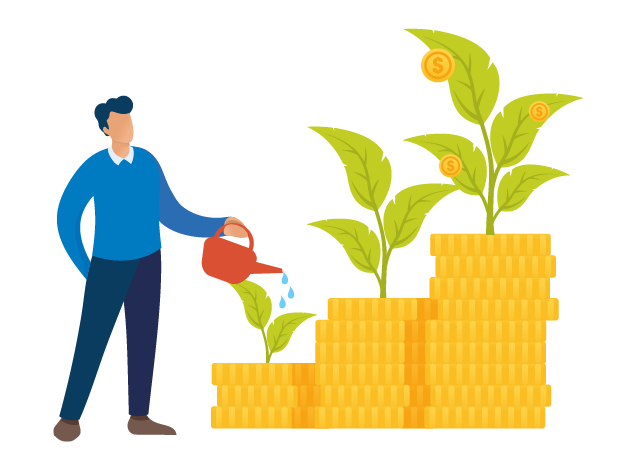 Accounts
Libro offers a full range of daily banking accounts to fit your needs. We're committed to giving you the best service and coaching during your time in Canada.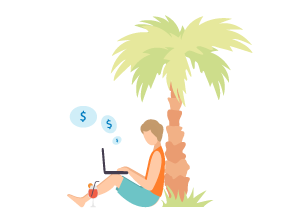 Online and Mobile Banking
Libro's Online and Mobile Banking platforms give you access to your accounts from anywhere in the world. Check your balances, pay your bills, and even open your own investments.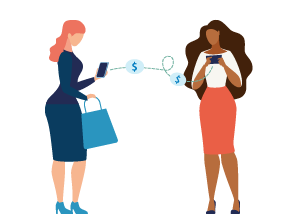 International Money Transfer
Sending and receiving money to and from your family abroad has never been easier. It's fast and secure, and a Libro Coach is always ready to help.
Moving to Canada
Whether you're planning your move or have already arrived, there is lots to think about when getting financially established in Canada. From finding accommodations, opening bank accounts, and establishing Canadian credit, a Libro Coach can set you on the right path.
Canadian Banking Terms
Chequing and Savings Accounts

These are day-to-day banking accounts that hold your money, earn small amounts of interest, and can be attached to your LibroCard.

Chequing accounts are like spending accounts designed for daily transactions and flexibility. They often provide a large amount of free transactions for in store purchases and cash withdrawals.

Savings accounts are designed to hold money you put aside from your daily use. They allow for less free transactions but earn a higher interest percentage than chequing accounts.

Read more about accounts here.
Registered Retirement Savings Plan (RRSP)

A Registered Retirement Savings Plan (RRSP) is an investment that is registered with the government for the purpose of allowing taxpayers to save for retirement in a tax-sheltered environment.

Read more about RRSPs here.
Tax-Free Savings Account (TFSA)

TFSAs were created to help Canadians save and grow their money outside their RRSPs while earning tax-free investment income. Each year you can contribute up to a specified amount into your TFSA, which can also be invested into other registered products.

Read more about TFSAs here.
Automated Teller Machine (ATM)

An ATM is an automated banking (or teller) machine connected to a network which uses a card and electronic pin number to complete banking transactions. Owners of Libro Credit Union can access free ATM machines through the Exchange Network. ATMs allow you to withdraw/deposit cash in your account, pay bills, and make other types of transactions.

To find local ATMs, visit our Locations page and select the option to "Include ATMs".
Interac e-Transfer®

"Interac e-Transfer" is a service provided by Interac and offered to Owners as a part of Libro's online services. This service allows Owners to send and receive money to others provided they hold a Canadian dollar account with another Canadian financial institution. Each account will have sending and receiving limits associated to that account.

Read more about Interac e-Transfer here.
Credit Score

A Credit Score is a 3-digit number, ranging from 300-900, that gives lenders a snapshot of your financial health at any given time. Lenders use information from your credit report to compute a score that will indicate the probability of you becoming delinquent on your loan – the higher your score, the more likely you are to make payments on time.

Every Canadian is required to have a credit score to borrow money in Canada.
Direct Deposit

A Direct Deposit is an electronic payment that transfers money directly into your bank account, and can replace cash or cheques. Many Canadians get their paycheques and tax refunds deposited to their account through direct deposit.
Pre-Authorized Payment/Contribution

A Pre-Authorized Payment is an automatic payment or instruction to pay bills, fees and memberships from your bank account. Payments are taken out at a specified date or frequency. Setting up pre-authorized payments helps you organize your bills and pay them on time.

You can also set up a Pre-Authorized Contribution into a savings or investment product. These help you maintain your budgeting and investing goals.
Loans and Lines of Credit

A loan is a specific amount of money that you receive and has set repayment terms and amounts. While you have a balance, you will have to make regular payments of a set dollar amount. You can pay the full amount back at any time with no penalty. If you want more money, you need to apply again.

A line of credit is a specific amount of money you have access to at any time. You can use part or all of the balance whenever you need it. Payments are generally interest only and the principal is paid back as you see fit. Once you pay off a balance, you can use that balance again when you need it. And it usually offers a more competitive interest rate than personal loans.

Read our blog to learn more about borrowing options.
Talk to a Libro Coach
We offer fast, convenient access to a full range of financial products and services.
Receive advice from one of our multilingual financial Coaches.