Libro Credit Union is moving to a new location in Watford ON
May 14, 2020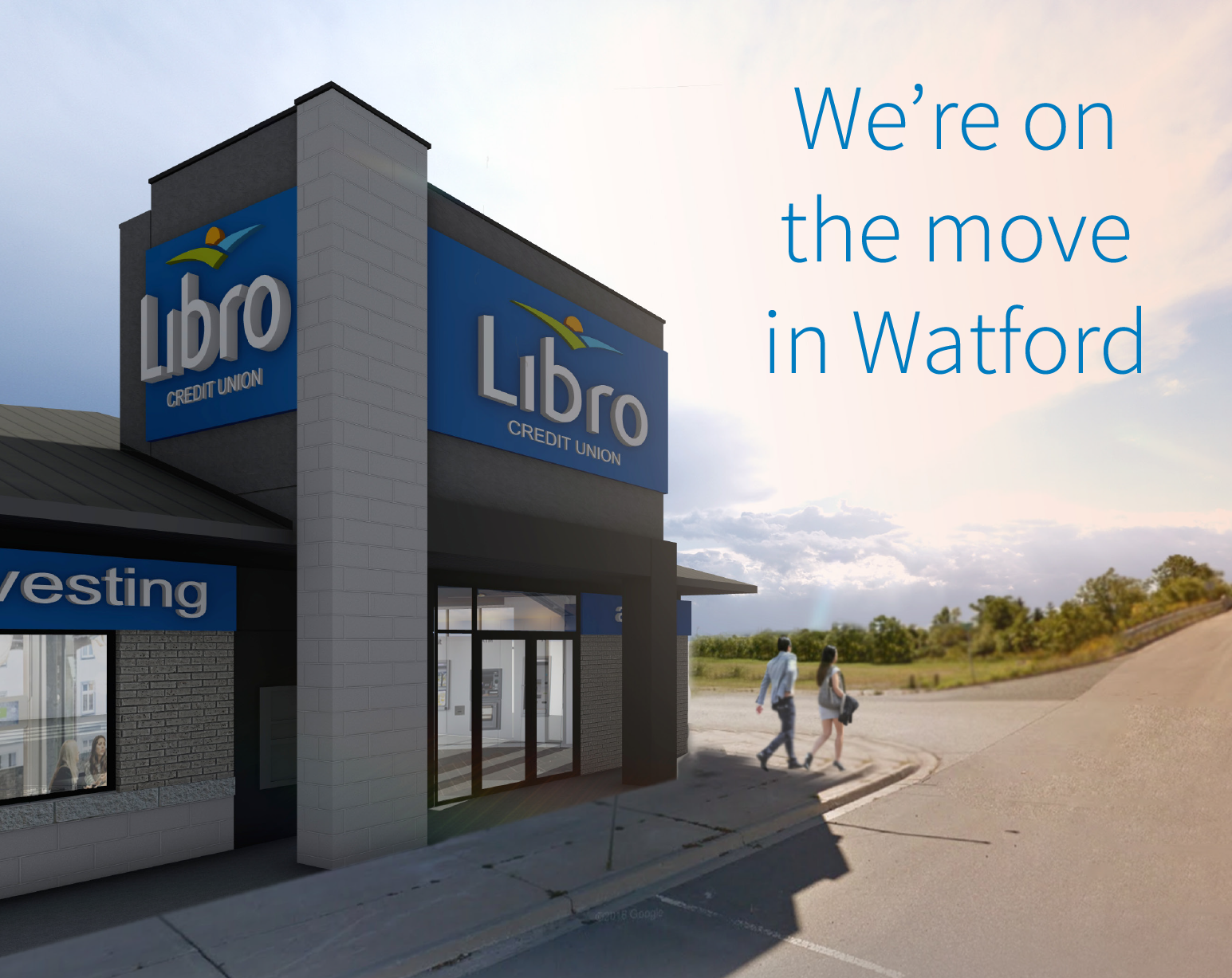 SOUTHWESTERN ONTARIO – Libro Credit Union will soon have a new building in the heart of Watford, ON.
Libro's future location in Watford will begin to take shape at the corner of Front Street and Nauvoo Road and will be open in 2021.
"Libro is making this move with a message that we believe in Watford," said Rebecca Stewart, Watford Community Manager. "This is a community with a bright future and Libro is thrilled to be part of it.
"Our roots run deep in southwestern Ontario, and we are happy to be here, prospering alongside the community. We are so excited to celebrate and share this milestone in our history with our staff, our Owners and our community."
The discussion of this construction project began earlier this year, continuing the network expansion of Libro's 36 locations across southwestern Ontario while enhancing our digital services.
Whether you are an existing Owner or new to Libro, we are here to help. However your financial needs may be changing, our expert team of financial Coaches are ready to support you by phone, email, virtual appointment, online banking and mobile banking.
Stay up to date with our temporary delivery model and hours of operation by visiting libro.ca.
# # #
We warmly welcome interviews. For further information please contact:
Mike Donachie, Communications Manager, Libro Credit Union
P: 519-672-0130 ext. 4344, C: 226-926-4068, mike.donachie@libro.ca