June 17, 2022
WINDSOR ESSEX – Libro Credit Union has partnered with WindsorEssex Community Foundation and created a virtual webinar this week to host the vital conversation around building financial resilience supports for women in the Windsor Essex region.
The objectives of the session were to share information on the current financial state of local women and to discuss how to improve financial capacity and resilience of women by addressing issues and systemic gaps within the community.
Defined as someone's ability to withstand the financial ups and downs of life, financial resilience is about more than just income. As Lori Atkinson, Regional Manager of Libro's Windsor Essex region, explained, "Being resilient to financial changes can include savings, debt levels, knowledge and skills, and even the confidence to make healthy decisions. Recognizing and addressing where women in our region face challenges in any of these areas is vital to the success of our whole community."
Financial resilience is a cornerstone pillar at Libro, where programs are offered across southwestern Ontario with the intent to encourage financial literacy, Each One Teach One being one of many programs offered to members (Owners) and the public alike.
The topic of building financial resilience for women aligns strongly with the priorities that have emerged through WindsorEssex Community Foundation's annual Vital Signs® Program.
"The WindsorEssex Community Foundation uses the Vital Signs® program to help facilitate support where the need is greatest, based on what our community has told us are their priority areas, and this conversation on building financial resilience for women will help guide us in doing just that," says Rachelle Booth, Vice-Chair of the WindsorEssex Community Foundation's Board of Directors.
The recording of the session can be found here for viewing.
Leaders at Libro are happy to be interviewed by the media.
# # #
Media contact: Mike Donachie, Communications Manager, Libro Credit Union
P: 519-672-0130 ext. 4344, C: 226-926-4068, mike.donachie@libro.ca
Visit libro.ca/media.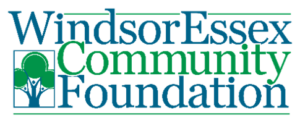 WindsorEssex Community Foundation Media Contact:
Lisa Kolody, Executive Director
P: 519-255-6572, lkolody@wecf.ca
Visit www.wecf.ca