Opening an account online is fast and easy.
Libro is here to make it simple with our helpful recommendations and resources. Simply fill in a few details below and we'll let you know what account works best for your needs.
Step 1: Choose an Account
Step 2: Prepare Your Documents
Step 3: Complete the Online Application
Step 1: Choose an Account
Tell us about your business
Sole Proprietor: owned and operated by a single person.
General Partnership: business agreement between two or more people.
Corporation: a group of people that act as a single entity.
Note: During the account opening process, you will be able to select multiple accounts. For now, choose the account you plan to use most.
This includes deposits, withdrawals, bill payments, and debit card purchases.
Step 2: Prepare Your Documents
What's Required:
Sole Proprietor
To open an account for a general partnership, you may need to upload the following documentation. Please have these documents ready before you begin the process.
Please ensure all your documents are in PDF format.
Step 3: Complete the Online Application
The online application will take about 10-15 minutes to complete.
Once all the business owners have completed the form, you will receive a confirmation within 24 hours.
Not all business owners need to be present to complete the online application. An email will be sent to additional business owners if they are required to complete a portion of the form.
Open a Business Account
You will now be sent to the form.
Please note: the form will time out after 20 minutes of inactivity.

Already have an account at Libro?
Rather than using this form, open another account through online banking, at a location near you or give us a call.
Banking at Libro has many advantages. Discover the difference.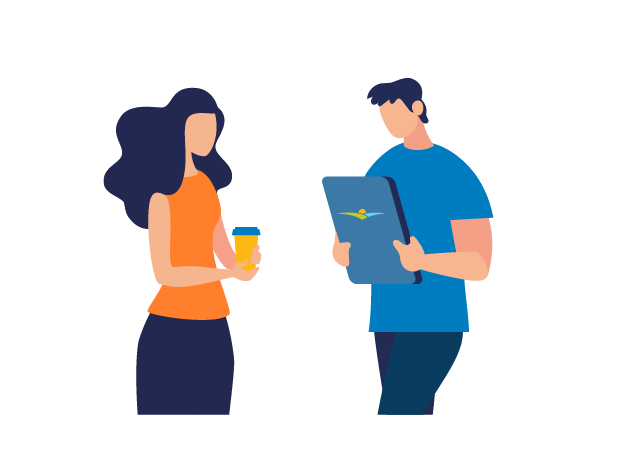 Business Advice
Libro offers more than just products – we provide advice and solutions for many of your business needs. We'll work with you to establish a sound business plan because we want to ensure your company succeeds.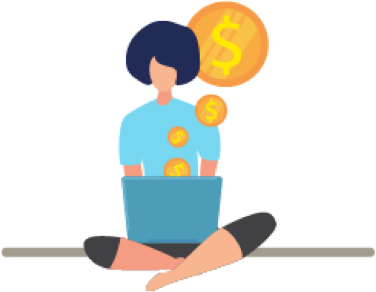 Cash Management Tools
We offer solutions to help manage cash flows, including collecting revenues, paying expenses, investing cash, and handling liabilities all while ensuring your company has enough cash available for future use.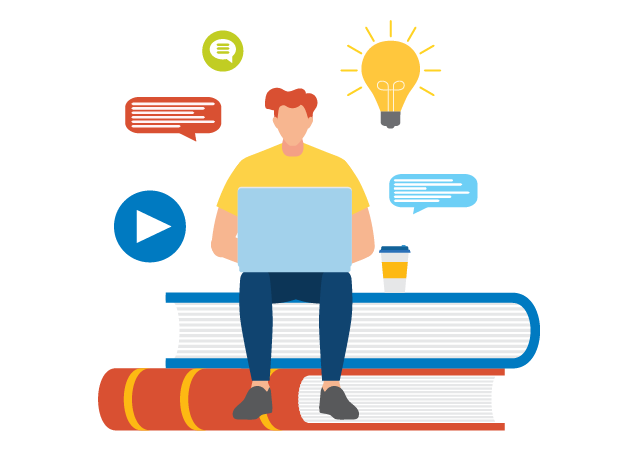 Employer Services
Some of the services you provide as an employer go a long way with staff. Libro offers solutions for your business, including payroll services, group RRSP, payroll deductions, and financial literacy for employees.
Frequently Asked Questions
What is an Owner?

Credit unions are financial cooperatives that are locally owned by their account holders — at Libro, our customers are known as Owners.
Why do I have to buy membership shares?

To open an account at Libro, you're required to purchase membership shares and become an Owner. Ownership is what sets Libro apart. It means you really do own the company, have opportunities to impact our organization, and receive an individual share of our profits.
What's the difference between a credit union and bank?

Credit unions provide many of the same types of financial products and services as local big banks. Differences are most notable, but not limited to, areas like profit sharing and governance:

• Profit Sharing: As large, for-profit entities, banks operate for the purpose of making a profit that is distributed to the shareholders of the bank. In contrast, credit unions reinvest 100% of profits back into the people, businesses, and local communities.

• Governance: A credit union has a board of directors made up of volunteers who have been voted in democratically, with each credit union member getting one vote regardless of how much they have invested. This means real Libro Owners make up our board. In contrast, a bank's board members are appointed and paid by shareholders.
What is a director, shareholder and officer of a business?

Directors are responsible for supervising the activities of the corporation and for making decisions regarding those activities.

A shareholder is an individual or institution that legally owns one or more shares of a public or private corporation. Shareholders may be referred to as members of a corporation.

Officers are responsible for the day-to-day operation of the corporation. Officers can be shareholders or directors of the corporation, or both, and they can fill any position within a corporation.
How do I get a Master Business License?

Visit the ServiceOntario website to learn more about registering your business and applying for a master business license.
What is required to open a business account online?

To open an account online, you need the following:

To be 18 or older.
Have your Social Insurance Number handy.
Be ready to purchase $50 in memberships shares.
Have your business documents ready to upload.

Note: If you already have a Libro account, you can open another account by calling Libro Connect at 1-800-361-8222, in online banking or at a branch location.
What web browsers do you support?

We support the last two mobile and desktop versions of major browsers (Safari, Chrome, Edge, Firefox and Opera).
How will I get access to Online Banking when I open my account online?

After you've been approved through the online account opening process, you will be sent an email with information on how to access Online Banking.
Do I have to come into a branch to pick up a debit card?

No, we will send your debit card by mail to the business address you indicate in your application.